AJO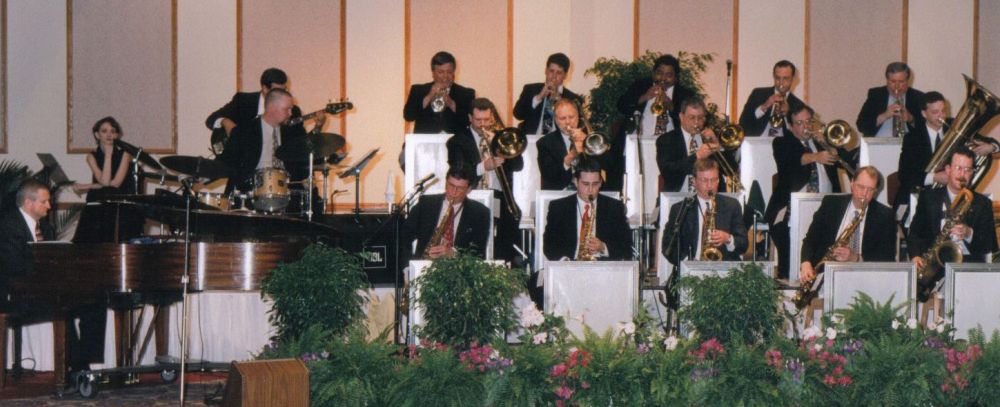 The Artistic Jazz Orchestra (AJO), is a 19 piece jazz band which performs the music of the great big bands of the 1940's-60's. AJO takes great pride in authentically recreating this music, and also featuring many new arrangements and compositions.
Artistic Jazz Orchestra Personnel:
Vocalist:  Kelly Knowlton
Trumpets:  Erik Gimble, John English, Ben Huntoon, Tim Perdue, and Nik Psota
Trombones:  John Hall, Matt Ellis, Damian Boyd, Dave Leyerle, and John Walker
Saxophones:  Tom Reed, Michael Cox, Byron Rooker, Matt Adams, and Jon Scott Allen
Rhythm:  Bassist, Paul Martin;  Pianist, Lanny Gooding;  and Drummer, Steve Berry.
Listen to AJO's closing theme song, "Oaxaca."

In you enjoy the sounds of the great big bands, AJO would be a wonderful choice for any event. The rate for hiring AJO is $2,000 for a local engagement up to three hours (negotiable).  Concert rates are available upon request.  You can email AJO at artisticjazz@yahoo.com.