Stardust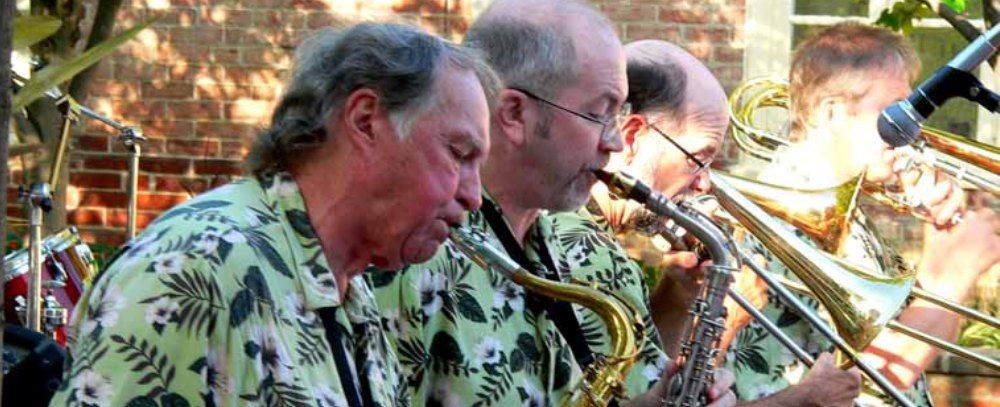 Stardust, our most popular band, is a 9-piece dance band composed of two saxophones, three trombones, piano, bass, drums, and a vocalist. Stardust plays the music of the 1930's-50's, including hits from the Big Band Era; as well as popular jazz standards.
Stardust's personnel includes:
Vocals: Kelly Knowlton
Saxophonists: Tom Reed (alto sax) and Ralph Brown (tenor sax).
Trombonists: John Hall, Dave Leyerle, and John Walker (bass trombone).
Rhythm: Paul Martin (bass), Steve Berry (drums), Lanny Gooding (piano).
Paul Martin, Tom Reed, Vaughn Wiester, and Wally Richardson serve as band arrangers.
Listen to the Stardust favorite, "Stompin at the Savoy."


Listen to Stardust playing the ever popular bossa nova, "Watch What Happens."


Listen as Stardust plays its wonderful theme song, "Stardust."

Listen to Stardust's rendition of Percy Hall's "Tune for Norm and Tony."

This band is available for any event. The rate for hiring Stardust is $950 for a local engagement up to three hours (negotiable).   Concert rates are available upon request.  You can email Stardust at artisticjazz@yahoo.com.