PM JAZZ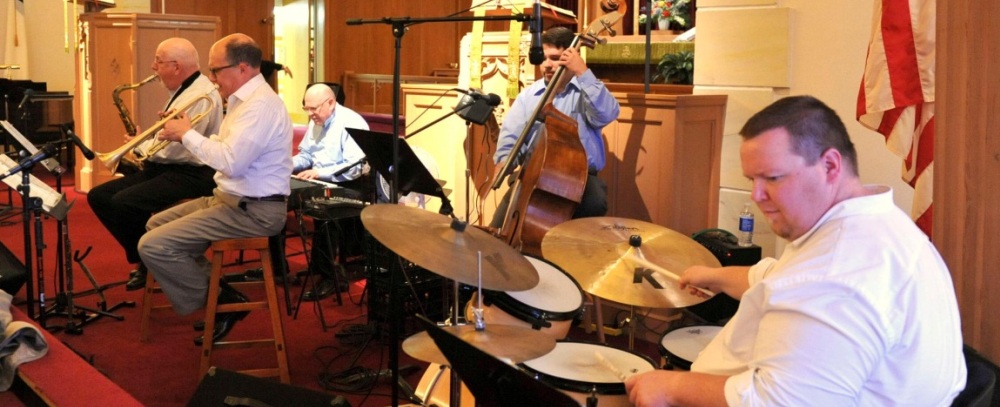 PM JAZZ, or the Paul Martin Jazz Quartet, and most versatile band!  We can provide a full sound in a small configuration, providing the best in tasteful jazz standards.  We specialize in dinner music and small group jazz for concert situations.  PM JAZZ is most often seen performing as a quartet consisting of Tom Reed on saxophone/clarinet/flute, Lanny Gooding on piano, Paul Martin on bass, and Steve Berry on drums.  We can a musicians to create a bigger sound, or even reduce the size of the group for certain situations – even down to a duo.
PM Jazz plays music from the 1930's-60's; including jazz standards, hits from the swing era, popular show tunes, and also more modern jazz pieces.  PM Jazz also plays sacred jazz (and is available for Jazz Worship services).
Listen to the PM Jazz Quintet playing in Jazz Worship!

The band is available for any event. The rate for hiring PM Jazz is $300-$800 for a local engagement, depending on the size of the band hired (negotiable).  Concert rates are available upon request.  You can email PM Jazz at artisticjazz@yahoo.com.